Systematize Your Business With TouchStone
The Best Business Process Implementation Tool Available
An EASY Solution for Organizing and Managing Your Processes
All of your processes, all in one place, linked to positions in your organization
making it simpler to train and manage your team.
Gain more CONTROL, more CONSISTENCY, more RELIABILITY.
Make your S.O.P.'s, policies and procedures work for you
Take TouchStone for a Test Drive
We'll help you get up to speed with the finest live support team in the industry.If you're not 110% satisfied, cancel your account during your trial period, the first 30 days, for a full refund – no questions asked… It's that easy.
The Month by Month Subscription
for $36/month
The Annual Subscription
for $29/month (save 20%)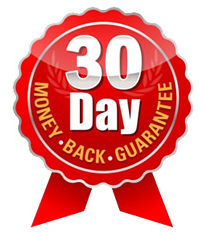 Without getting your processes implemented, even with good people
You are never going to build a business that's easy to scale
You're never going to have a business that serves you
"I have to wear all the hats in my company"
"We've grown the past few years and we've been operating informally all this time as a small office. Now we're onboarding new employees and we need more structure and process in place."
"I'm constantly fire fighting, answering questions, getting interrupted, having to follow up with things that I shouldn't have to follow up with"
"I can't take a vacation because things would fall apart"
"When people are sick or they leave we don't know what they did or how they did what they do and when they leave, so do the processes of how they did what they do."
I don't have enough time. I'm working way too many hours. I feel like I'm never getting anything done that needs to get done"
If any of these are your challenges, this business systemization program can solve them. Here's what TouchStone client's say:
"The TouchStone software has helped to take my business from a hard to control business to a process-driven business. Now I have time to focus on what I need to be focusing on."
Lawrence A.
President (Automotive, 1-10 employees)
"We solved the problem of inconsistent performance and being a prisoner of our own business. The TouchStone Software is comprehensive, easy to implement, and there's a library of processes for editing to accelerate completion.
Robert G.
Business Growth Expert and Coach, 1-10 employees
"The personal support is great. The library of sample processes is extremely helpful. To have all of our documents, processes, and documentation for the company in one place is more than we can ask for."
Chris P.
COO – Hospitality, 1 – 10 employees